Wrigleyville is the bustling little pocket in the Lakeview neighborhood that sits right next to the historic Wrigley Field, the second oldest stadium in baseball and home to the beloved Chicago Cubs.
Rather tame by day, the neighborhood's souvenir shops and casual eateries are open but quiet. For late night entertainment, a boisterous after-hours crowd heads to Wrigleyville for everything from live music to sketch comedy.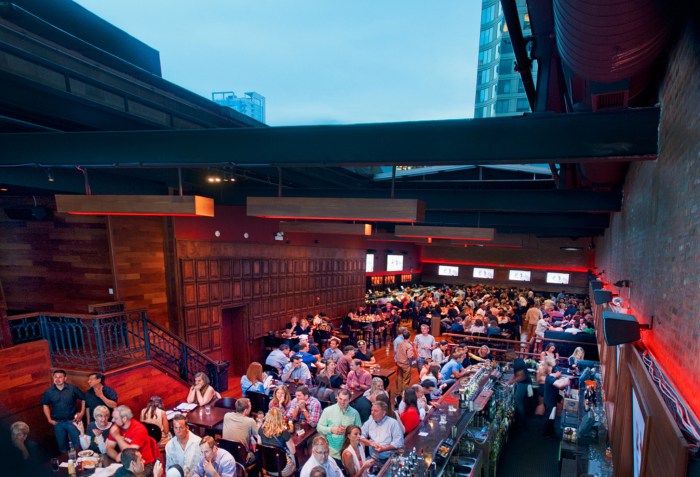 If you're stopping by Wrigleyville, be sure to check out these sights.
Fun
Wrigley Field - 1060 W. Addison St
Originally known as Weeghman Park, Wrigley Field was built in 1913 on the grounds once occupied by a seminary. It is the second oldest baseball stadium and is home to the world-famous Chicago Cubs.
Under the Gun Theater - 956 W. Newport Ave
This casual and informal theater presents original improv shows incorporating popular trends & the audience.
drinks
The Cubby Bear - 1059 W. Addison St
If you're a Cubs fan, or a Chicago native, you've definitely heard of the Cubby Bear. It's one of the most well-known sports bars in Wrigleyville and its located right across from the stadium.
The Gingerman Tavern - 3740 N. Clark St
The Ginerman Tavern is a cash-only tavern that a chilled out atmosphere and is famous for having been around since the late 1970s. It doesn't have the popular sports bar-ish feel that many Wrigleyville bars do, but its refreshing and comfortable vibe makes it a more calm place to enjoy games.
The Irish Oak - 3511 N. Clark St
The Irish Oak is a calm pub by day and bustling attraction at night. It's the perfect place to watch a game and you'll find it listed on many 'best bars' lists. Offering traditional Irish pub fare, beers, and other drinks, this pub will be a crowd pleaser for any visitor.